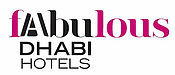 Fabulous Abu Dhabi Hotel Management, LLC is a fast growing international hotel management company that provides technical consultancy services to investors during hotel construction along with comprehensive hotel management services during hotel pre-opening and operation stages.
Their current portfolio comprises of four hotel projects located in the UAE, Mexico, Kazakhstan and Chechnya (Russian Federation region) on various stages of development. The first hotel opened in 2012 in Shymkent, Kazakhstan under brand "Canvas Hotel Shymkent" and gained its popularity among business, corporate travelers and locals alike.
This engagement is for the development eigthy profiles and descriptions for their soon to open hotel in Mazaltian City, Mexico. The 4-star upscale international hotel will open in the first quarter of 2017 with 282 guest rooms. The hotel will also have two restaurants, a bar-lounge, a club lounge on the 18th floor and meeting and banquet halls.