Training Programs
Engaging Executives
An intensive leadership development workshop for decision makers. This is a 4-day 32-hour program for department heads. It is designed to enhance their leadership knowledge and skills. Participants will be tasked to... READ MORE
Supervise Now
A practical supervisory skills program. This is a 3-day 24-hour program for assistant department heads and supervisors. It is designed to improve the inter-personal skills of the participants in 5 specific su... READ MORE
TEAM++
A team building program designed specifically for the hospitality industry. This is a 2-day 16-hour team building program designed for all staff. Participants should be representative of all departments and all le... READ MORE
Excellent! It's All About Attitude
A service excellence training program for front-liners. This is a 2-day 16-hour service excellence program. The focus of the program is how to deliver excellent service consistently all the time. The pr... READ MORE
More in: Training Programs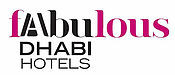 Alfredo Roca, Chief Executive Officer of Fuego Hotels & Properties has requested Vic Alcuaz to provide their company with top-level executives for their continually growing management company that is currently operating the following properties in the country:
Punta Fuego
Terrazas de Punta Fuego
Aquaria Water Park
Plaza Laiya
Le Soleil de Coron (Opening Soon)
Fuego Hotels and Properties Management Corporation is a recognized trailblazer in the country's dynamic hotel and resort landscape. The company is led by respected industry stalwarts Don Pedro E. Roxas and Santiago R. Elizalde of Roxaco Land Corporation, the property development arm of Roxas and Company, Incorporated.
Over the past decade, Fuego has established a track record in successfully managing prime hotels and resorts that are market leaders in their respective destinations. Fuego provides a wide range of hotel management services and solutions designed to help their partners turn properties into havens of uniquely splendid experiences.
Recently re-elected Mayor of the progressive City of Malabon, Lenlen Oreta has re-engaged the training and facilitation services of VIC ALCUAZ for the City's Strategic Planning Session for 2017-2019.
The City of Malabon initially engaged VIC ALCUAZ for the the re-writing of the City's Vision, Mission and Values Statements as well as the writing of the City's Strategic Statements for 2015-2016.
This year's Strategic Planning Session was held at The Greenery in Baliuag, Bulacan last August 12 & 13 and attended by the City's department heads and Mayor Oreta.
Myanmar Strategic Holdings through Hotel Solutions Partnership (UK) has selected VIC ALCUAZ exclusive headhunter for their growth initiative in 2016 onward.
Enrico Cesseni, CEO has laid-out details of their human capital requirements and the search for the right candidates has began.
With tourism identified as one of the key growth sectors of the economy in Myanmar, the government has focused its resources on driving tourist arrivals and revenue by relaxing visa regulations and implementing an e-visa program.
McKinsey & Company expects the contribution from Tourism Services to grow from US$600 million in 2010 to US$14.1 billion by 2030 employing over 2.3 million people. The World Travel and Tourism Council expects Myanmar to achieve the second strongest rate of tourist arrivals over the next decade out of 184 countries.
In February 2015, Myanmar Strategic Holdings signed an agreement with Ostello Bello to operate a boutique hostel in Bagan called Ostello Bello Bagan (www.ostellobello.com). The property is centrally located in New Bagan and features 27 rooms with 120 beds in both private rooms and dormitories. Ostello Bello Bagan quickly rose through the online travel agency ratings, such as Agoda.com and Booking.com, to become a Top 3 property.
Mike Garcia, President of The Village Sports Club in BF Paranaque has requested VIC ALCUAZ to search for the Club's new General Manager among other human capital interventions. The Club has close to five hundred members and provides internationally acclaimed sports facilities.
Located at the heart of Paranaque City, The Village Sports Club is a mecca for Southeners who believe that life is a sport, and that it should be played by the body in a bout of competition, by the mind, in a splash of recreation, and by the soul, in a spread of relaxation.
TVSC has always supported local athletes, amateurs and pros alike, as long as these athletes have the passion. This has been TVSC's mission for social responsibility since they started out with a cluster of swimming pools in 2009, and as they escalated into a full blown sports club in 2011, and as they expanded into a sports and leisure haven in 2012.
The club has the following facilities: badminton, tennis, table tennis, basketball, bowling, lap pools, among many others.
Real Surf Real Coast Resort & Leisure President Jasmine Arboleda has engaged Vic Alcuaz for a 'Strategic Planning Workshop' for their twin resorts in Real, Quezon.
Real Surf is a modern resort for surfing enthusiasts while Real Coast & Resort is a first class accommodation facility which provides various room types including dormitories, a large swimming pool, food & bevergae and massage services. A function hall that could accomodate upto a hundred people is being finalized.
Real is a leisurely 3-hour drive from the Ortigas Center in Pasig.
Selah Garden Suites, a 63-room business hotel conveniently located in Park Avenue near the corner of EDSA, has appointed Vic Alcuaz consultant for several interventions starting April.
Selah CEO Jefferson Tomas has specifically requested Vic Alcuaz for the following: Visioning Workshop, Organisational Development and the writing of the hotels Standards & Procedures. Future interventions will include: running of Service Excellence classes and other pertinent training programs.
Selah is a very well appointed hotel with fine Filipino architecture and design. It is a planning a grand opening within 2016.
Manu Melwani, CEO of the newly soft opened Aloha Boracay Hotel has appointed Vic Alcuaz headhunter for their search for a hotel General Manager.
Aloha is a hip and trendy hotel situated in Station two in Boracay Island. Aloha boasts of over 80 well appointed rooms in different classifications including family, executive, de luxe and dormitory.
The hotel has a bar and pool in their roof deck overlooking the beautiful island surroundings and sea.It also has a gym and spa and an all-day restaurant.
Room linens and amenities are first class.
Aloha is on soft-opening stage and will soon be opened officially.
Adam Laker, Sofitel General Manager and Marian Barnes, Director for Human Resources have re-engaged VIC ALCUAZ for a series of training programs that have been specially designed for the Sofitel Philippine Plaza.
The program is a brain-child of Marian Barnes and is entitled: 'Once Upon A Time, Our Sofitel Stories'. Program design and content was commissioned to Vic Alcuaz who will also personally conduct all the scheduled sessions starting March 2016.
A special feature of the program is a module to be presented by foremost 'Tour Guide' Carlos Celdran. The module will put together in one-hour a 'Sofitel Story' written for the benefit of the hotel guests and patrons and executed in a style only Carlos Celdran can.
Vic Alcuaz ran a series of training programs for Sofitel Philippine Plaza in 2012 and 2013.
Ralph Lim, General Manager of the ESKAYA BEACH RESORT & SPA has enrolled all of it's staff in the Leadership and Service Excellence training programs of VIC ALCUAZ. Both programs will run from February 22-27, 2016.
The leadership program entitled ENGAGING EXECUTIVES is 100% designed for hospitality managers while the SERVICE EXCELLENCE program is guest service training to the highest level.
ESKAYA is a member of the SMALL LUXURY HOTELS OF THE WORLD, one of only a couple of boutique resorts in the Philippines that are enlisted in this very exclusive club.
VIC ALCUAZ was ESKAYA's trainer during it's pre-opening stage in 2009.
«
Start
Prev
1
2
3
4
5
Next
End
»
Page 1 of 5
Vic Alcuaz is a hospitality headhunter, trainer & consultant. He has over 30 years experience in the service industry covering airlines, hotels and media. He is regular columnist for Hinge Inquirer's F&B World, the only hospitality & culinary trade magazine in the Philippines. He is also a columnist of the Cruising Month Magazine published by the Bulletin Publishing Corporation. He also has a column in the Philippine daily Inquirer entitled "Mabuhay Ka" which appears in the Tours, Chow & Leisure section on Saturdays. He is a co-founder of the Mabuhay Awards, an annual "service excellence" recognition program given to managers, supervisors and rank & file staff in the hospitality industry. He was president of the Association of Human Resources Managers in the Hospitality Industry in the Philippines (AHRM) in 2012 to 2014, 1995 to 1997 and in 1986 to 1988. He has authored the book, Hospitality Superstars.